Dr. Cindy Hutnik
​​​​Chair, AMOSO Governing Committee
Cindy.Hutnik@lhsc.on.ca
Dr. Hutnik was elected Vice Chair of the AMOSO Governing Committee January 1, 2019 a role which she held until October 1, 2019 when she became Acting Chair of the AMOSO Governing Committee when Dr. Sischek stepped down.  She was formally elected Chair January 7, 2020 and has held that position since then.  In addition to her role of Chair she is also a non-voting member of the Signatories Committee, Governing Committee and Resource Sub-Committee and has been a member of the Innovation Fund Sub-Committee since Fall 2017.  She works collaboratively with the Vice Chair and Executive Director to assist in the formulation of policies, procedures and guidelines for AMOSO to administer the AHSC AFP Agreement.
Dr. Hutnik is Professor and Chair in the Department of Ophthalmology at the Schulich School of Medicine and Dentistry, Western University, and Ophthalmologist-in-Chief at the Ivey Eye Institute in London, Ontario, Canada. She served as Medical Director of the Ophthalmology Basic Science Laboratory at the Lawson Health Research Institute in the Center for Clinical Investigation and Therapeutics for 18 years and Chair of Research in the Department of Ophthalmology for 15 years. She earned her doctoral degree at the National Research Council followed by undergraduate medical training, both in Ottawa, Canada. She then obtained her ophthalmology training at the University of Western Ontario, in London, Canada followed by subspecialty glaucoma training under the mentorship of Dr. Paul Kaufman at the University of Wisconsin, Madison, USA. She currently is a member of a number of editorial and research review boards. She has served as medical education section editor for the Canadian Journal of Ophthalmology. She supervises an independent program of clinical, basic science, educational research and collaborates with local colleagues engaged in health economics research.
Her administrative roles have included Faculty Chair of the Summer Research Training Program at the University of Western Ontario as well as membership on the Faculty Clinician-Scientist committee, MD/PhD selection committee, medical advisory committee of the Canadian National Institute for the Blind Mobile Eye Care Program, councilor and secretary/treasurer of the Canadian Glaucoma Society and co-chair of the Canadian Glaucoma Clinical Research Council. She also served on the clinical expert panel for the creation of Ontario glaucoma quality standards as well as the clinical advisor to the Canadian Agency for Drugs and Technologies in Health for Minimally Invasive Glaucoma Surgeries. She is currently the provincial glaucoma representative on the Tariff Committee of the Eye Physician and Surgeons of Ontario (EPSO).  She served as Chair of the National Research Award Committee of the Canadian Ophthalmological Society for 3 consecutive terms. She has worked closely with the Faculty of Health Sciences to create a business plan and proposal for Interprofessional Health Education Undergraduate Curriculum in the Schulich School of Medicine & Dentistry at Western University. She is currently Chair of the Governing Committee of the Academic Medical Organization of Southwestern Ontario (AMOSO), President of the Canadian Glaucoma Society and a Board member of the Glaucoma Research Society of Canada.
Her major research interest is focused on the pathophysiology and management of glaucoma. She has supervised and mentored in focused research activities more than 200 students at all levels of training ranging from high school to graduate science and medicine. Her work has been presented and published both nationally and internationally and has been recognized with over 95 awards. She continues to have keen interest in the development of novel and/or optimization of existing treatments for patients with glaucoma. Believing strongly in collaborative models of eye care she is proud of the global partnerships she has developed between the Schulich School and key centers in China, Italy and the United States.
Dr. John Fuller
​​​​Vice-Chair, AMOSO Governing Committee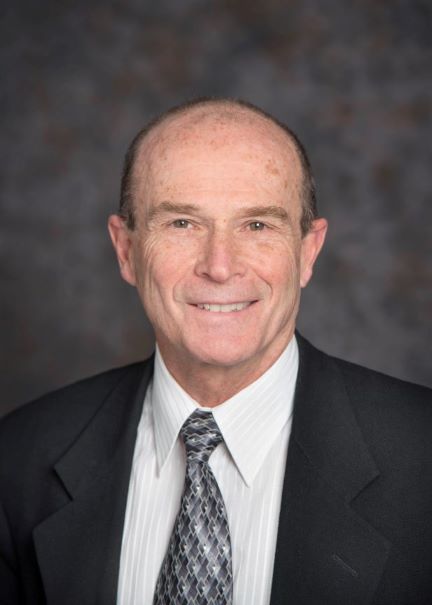 John.Fuller@lhsc.on.ca
Dr. Fuller was elected as the Vice Chair of the AMOSO Governing Committee March 1, 2020.  In addition to his Vice Chair role on the Governing Committee he also is a non-voting member of the Signatories Committee, Governing Committee and Resource Sub-Committee as well as Chair of the Resource Sub-Committee.  He works collaboratively with the Governing Committee Chair and the Executive Director to assist in the formulation of policies, procedures and guidelines for AMOSO to administer the AHSC AFP Agreement.
Dr. Fuller is an anesthesiologist and critical care physician, with a special clinical interest in Obstetric Anesthesia. He trained here at Western as well as in Ottawa and Vancouver. He has published on a variety of topics including a focus on the perioperative management of Obstructive Sleep Apnea.
Dr. Fuller has an ongoing commitment to medical education. He has been honored with a number of awards in education and has served in a variety of leadership roles in education including Anesthesia Residency Program Director, Associate Dean PGME, RCPSC Council member, Chair of the Schulich Postgrad Appeals Committee and Chair of the Schulich Internal Review Committee.
Dr. Fuller has also served in a variety of clinical and academic leadership roles including Site Chief of Anesthesia at SJHC, Medical Director of SJHC ICU, Medical Director of Perioperative Care at SJHC and Interim Chair/Chief of the Department of Anesthesia and Perioperative Medicine. He has been awarded the status of Certified Canadian Physician Executive by the Canadian Society of Physician Leaders.

Ms. Patricia Telfer
Executive Director, AMOSO
Patricia.Telfer@lhsc.on.ca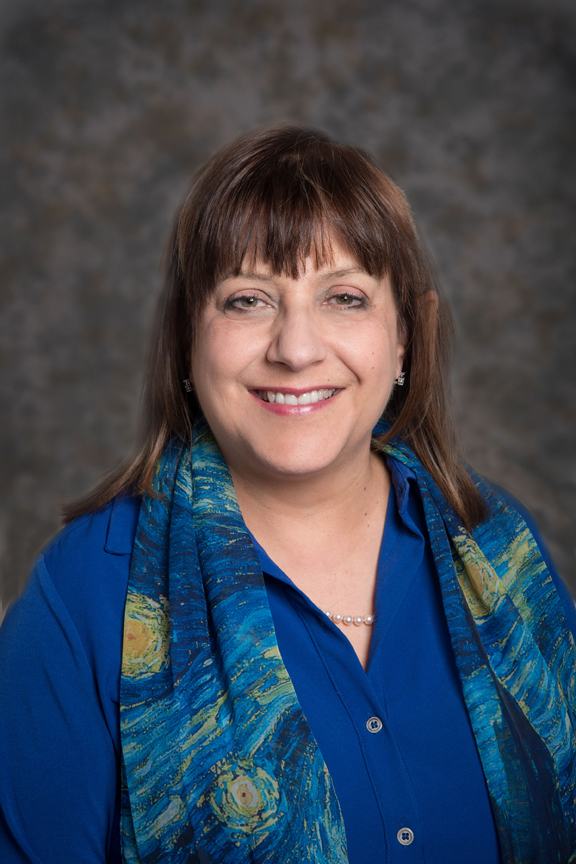 Ext. 77714
Ms. Patrcia Telfer is the Executive Director of the Academic Medical Organization of Southwestern Ontario (AMOSO). Patricia started 2002 as the Project Manager to facilitate the first faculty wide Academic Health Science Centre (AHSC), Alternate Funding Plan (AFP) in London. This is a province wide initiative through the Physician Services Agreement (PSA) negotiations between the Ontario Medical Association (OMA) and the Ministry of Health (MOH).
As Executive Director of AMOSO, Patricia works collaboratively with the AMOSO Chair, Vice Chair and Governing Committee to fulfil AMOSO's Governance Function and strive for optimum interaction between the members of AMOSO and stakeholders both internal and external. This includes:
Providing direction on the formulation of policies, procedures and guidelines for AMOSO to administer the AFP Agreement.

Overseeing and managing the business planning and reporting requirements of AMOSO.

Directing effective communications between the various stakeholders in the AFP.

Managing of AMOSO's

operations and team.

Providing Project Management

, with appropriate support

and representation for the London

AHSC AFP

.
Patricia is a graduate of the Richard Ivey School of Business at Western University and a Certified Public Accountant (CPA) with over 30 years varied work experience, including five years in public accounting practice working in the areas of audit, tax and insolvency. Patricia also worked for the Province of Ontario in the areas of housing and commodity sales tax audit.
Before commencing her role in London, Patricia worked for eight years at Auckland Healthcare in New Zealand, the largest teaching Hospital in New Zealand.  She started as a Project Manager in Finance where she worked on many projects. This included completing a comprehensive capital planning budget, as well as providing proposals and submissions for Auckland Hospital. She also was part of the project team to bring Liver Transplantation to New Zealand. Patricia's final role at Auckland Healthcare was as the operational leader, first for Clinical Neurological Sciences (CNS) and then later, also added Critical Care Medicine and the Trauma Service to her portfolio. While in New Zealand, Patricia qualified as a New Zealand CA (NZCA) and participated in many projects including a Healthcare Redevelopment Plan initiative which involved investigating the Australian Healthcare System.
Patricia has always enjoyed volunteer work including fundraising for schools and the hospitals (Braz for the Cause) and currently participates in three volunteer Boards. 
Patricia's operational leadership role with AMOSO has been very rewarding, working collaboratively with Physician Leadership and other stakeholders to facilitate the implementation and governance of the London AHSC AFP Funding Plan and AMOSO as an organization.